CNC Work Holding Fixtures
Industry Leading
CNC Work Holding Fixtures
At Nickleson Machine & Tool, we are a preferred industry leader in the design, development, and manufacture of top of the line CNC Work-Holding Fixtures (Machining Fixtures).
We understand the specific needs of demanding manufacturing applications within the automotive, agricultural, aerospace and other manufacturing industries, and we have the capacity and experience to deliver high-quality fixtures that match the standards of each of our clients. We will take you from concept through production wasting no time.
Our team of dedicated Engineers, CNC technicians, Tool-Makers and Program Managers have the skills, knowledge, and hands-on experience needed to develop and deliver reliable/competitive solutions for all of your work holding needs. We can help with a fixture solution for almost any application.
Our goal is to build a Fixture that will help with your turn-around-time and deliver exceptional return on your investment.
We work closely with all of our valued Customers to determine if they want:
Pre-Clamp Part Retention
Manual or Hydraulic Clamping
Quick Change Templates for multiple part fixtures
Manual or Automated Part Loading
Part Seating Confirmation
Part Blow Off
Hydraulic Clamp/Unclamp Confirmation
Quick Disconnect (Closed Loop Hydraulic Circuits) or Constant Pressure Hydraulics
Part Present Confirmation
Fixture coolant + Wash
Sensors
Some of the Standard Essentials you will find on a Nickleson Fixture will include Black Oxide or Anodizing of all components, Internal Hydraulic Lines (Gun-Drilled), Hoist Rings, description tags, Heat treated components and mounting hardware.
We have applied our deep knowledge and many years of experience at Nickleson into a large variety of custom designed and built work holding projects. We are very careful on maintaining our customers/client's confidentiality. Therefore, listed below are only the part names of some fixtures we have built in the past.
Different Variations of:
Die Casted Parts
Engine Blocks
Cylinder Heads
Steering Housings
Cylinder Head Covers
Intake Manifolds
Exhaust Manifolds
Tie Rods
Lower Control Arms
Break Calipers
Piston Housings
Connecting Rods
Aerospace Components
Oil Pans
Front Crossmembers
Firearm Components
Surgical Implants
Axle Tubes
Air Dryers
Crush Cans
Transmission Housings
Fly Wheels
Clutch Drums
Our well-known reputation of Honesty, Hard-Work and experience are only some of the reasons why many global corporations call on Nickleson to be their chosen Fixture supplier time and time again. We are always open to taking on future customers/projects, if you are in need of our services please contact us to speak to a fixture professional.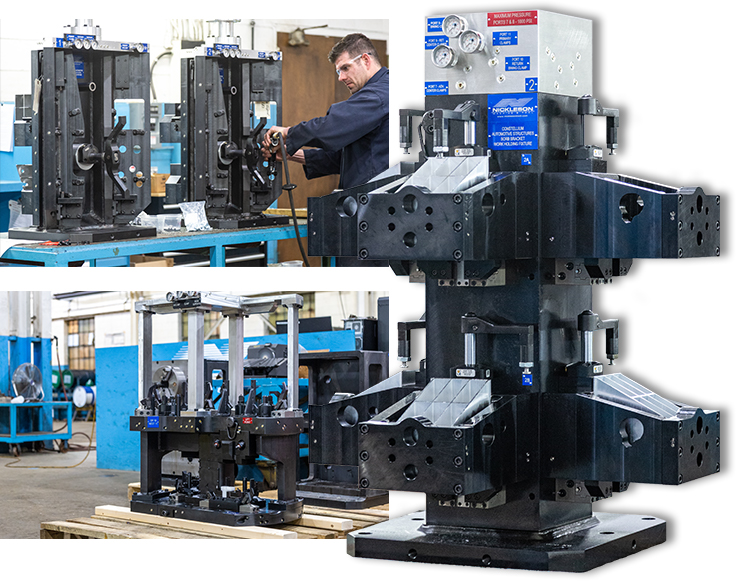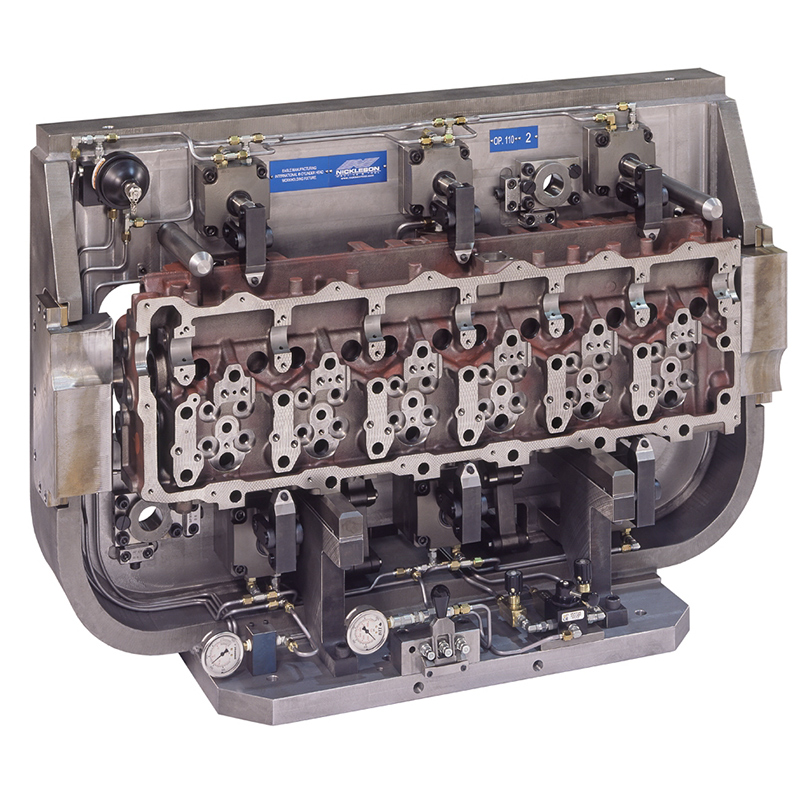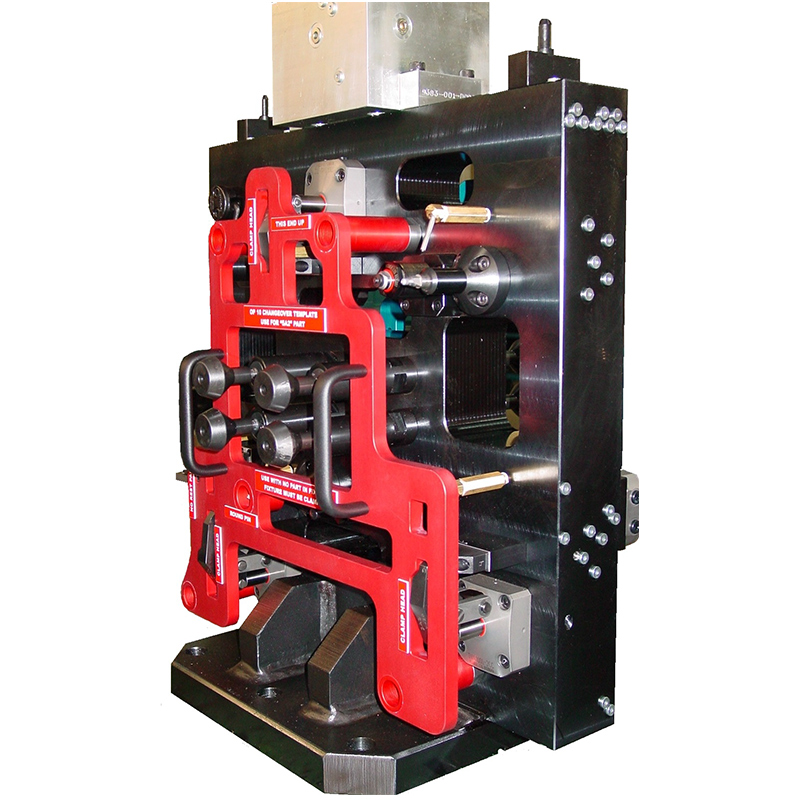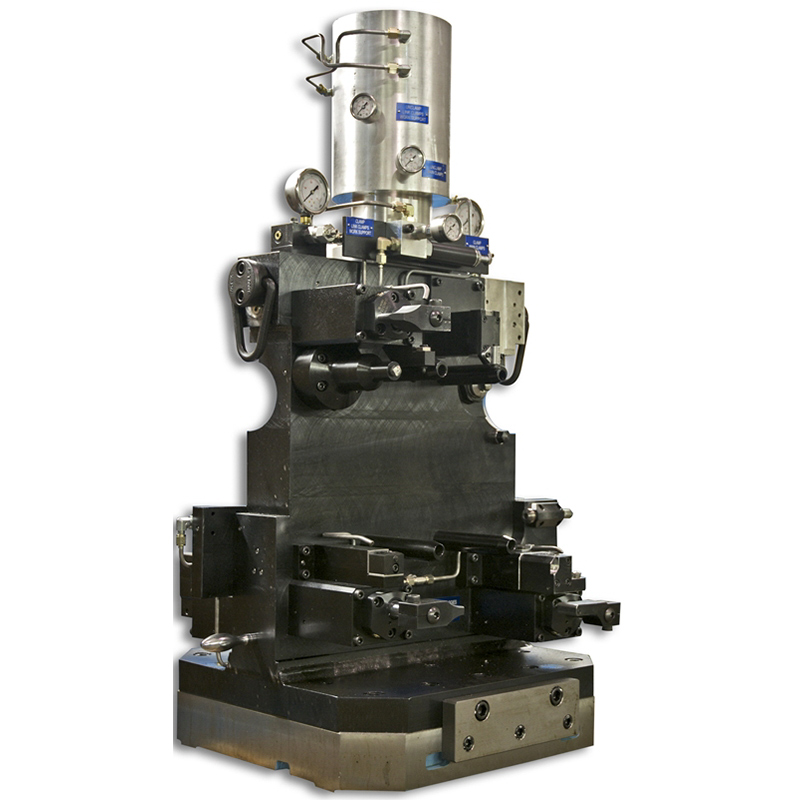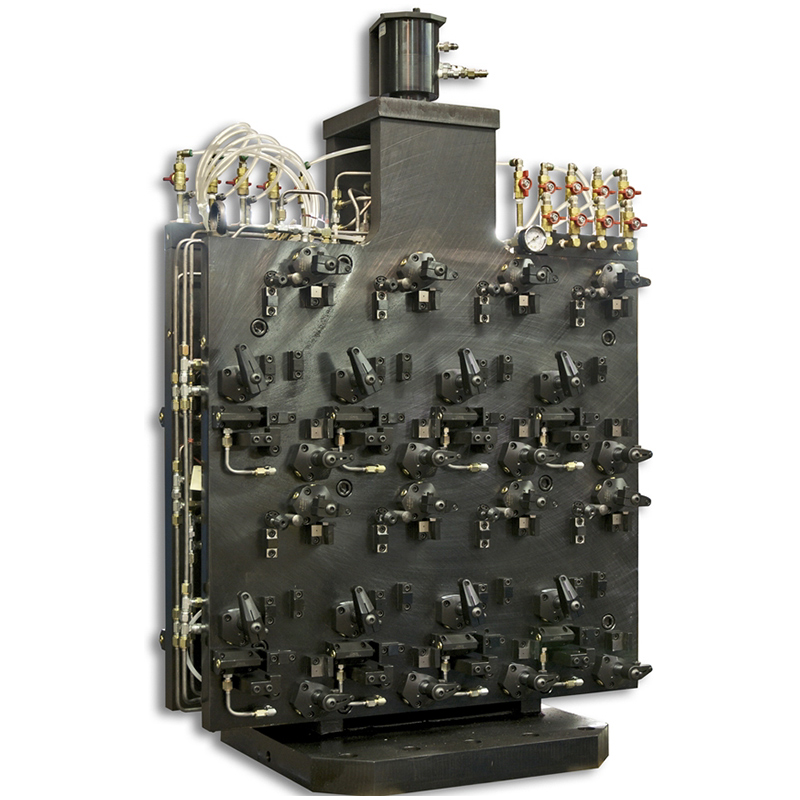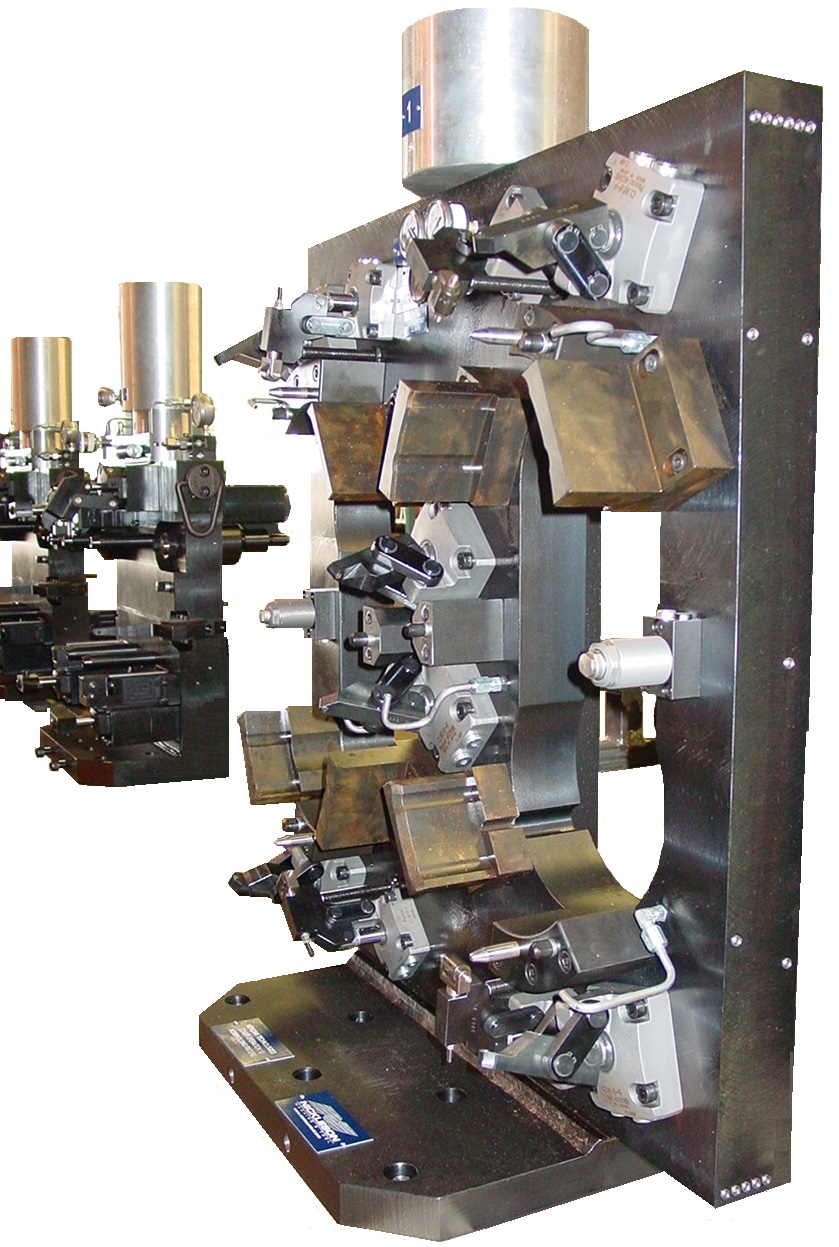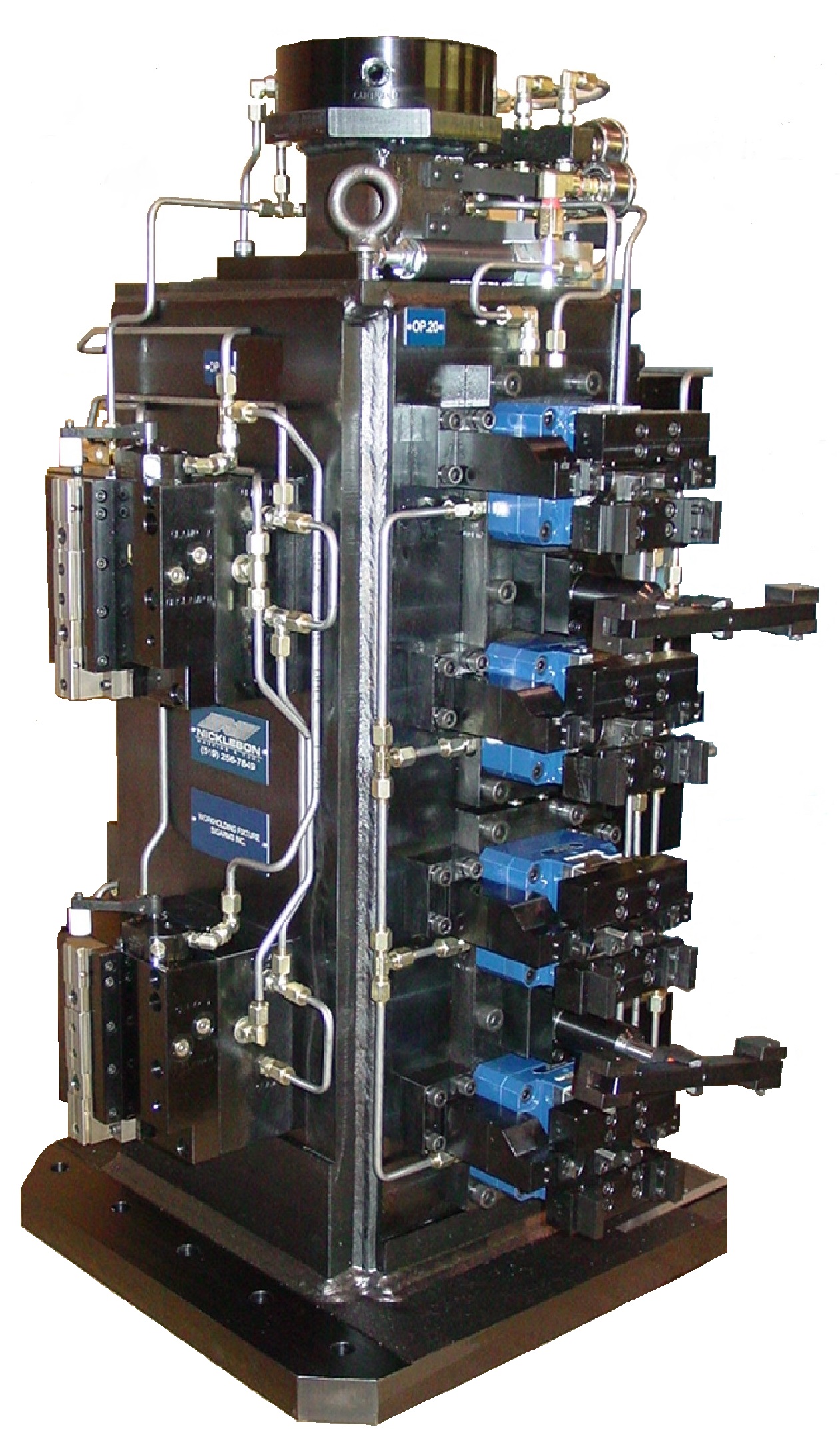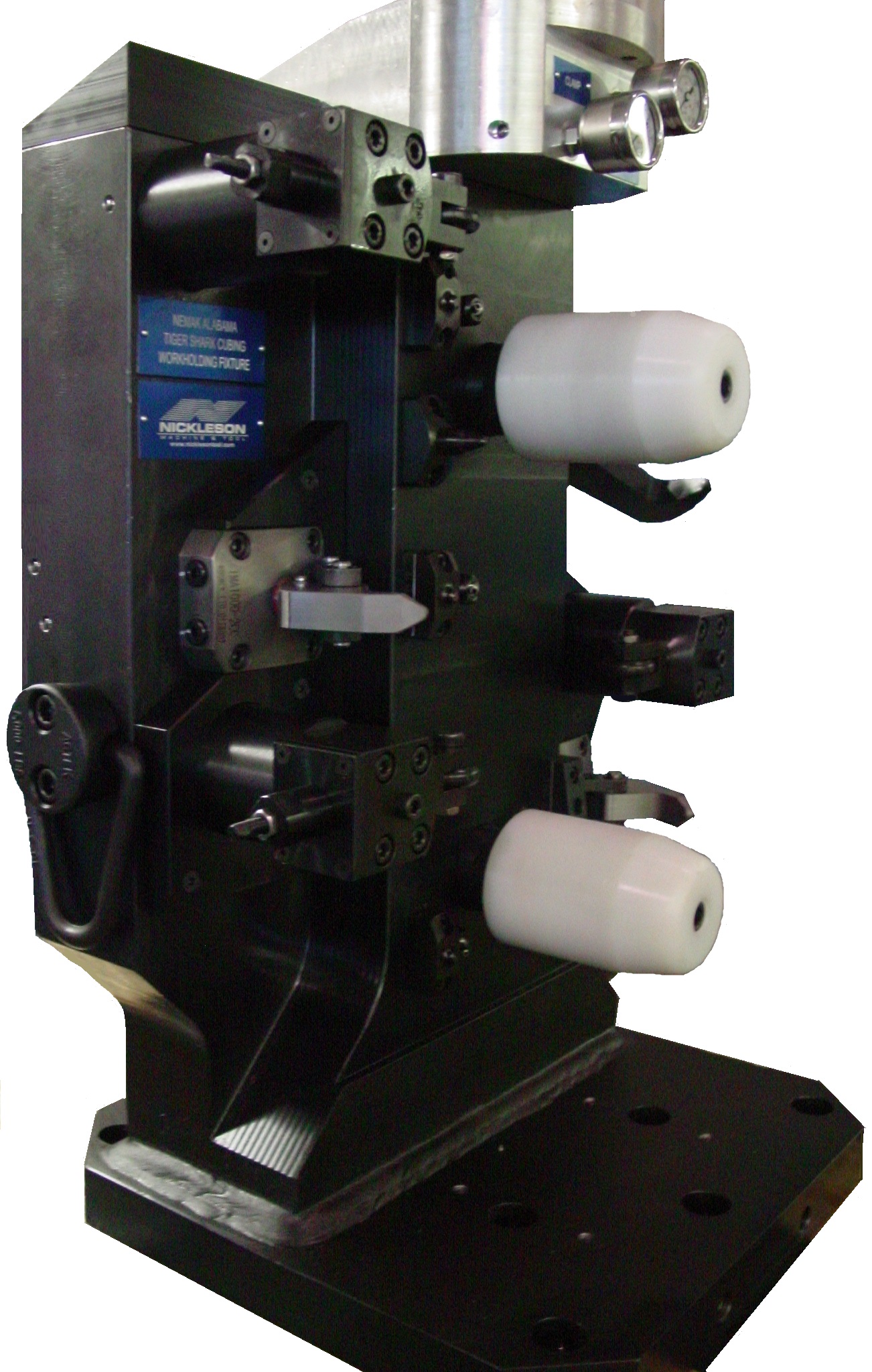 />